My "Finder" on my MacBookPro looks like this: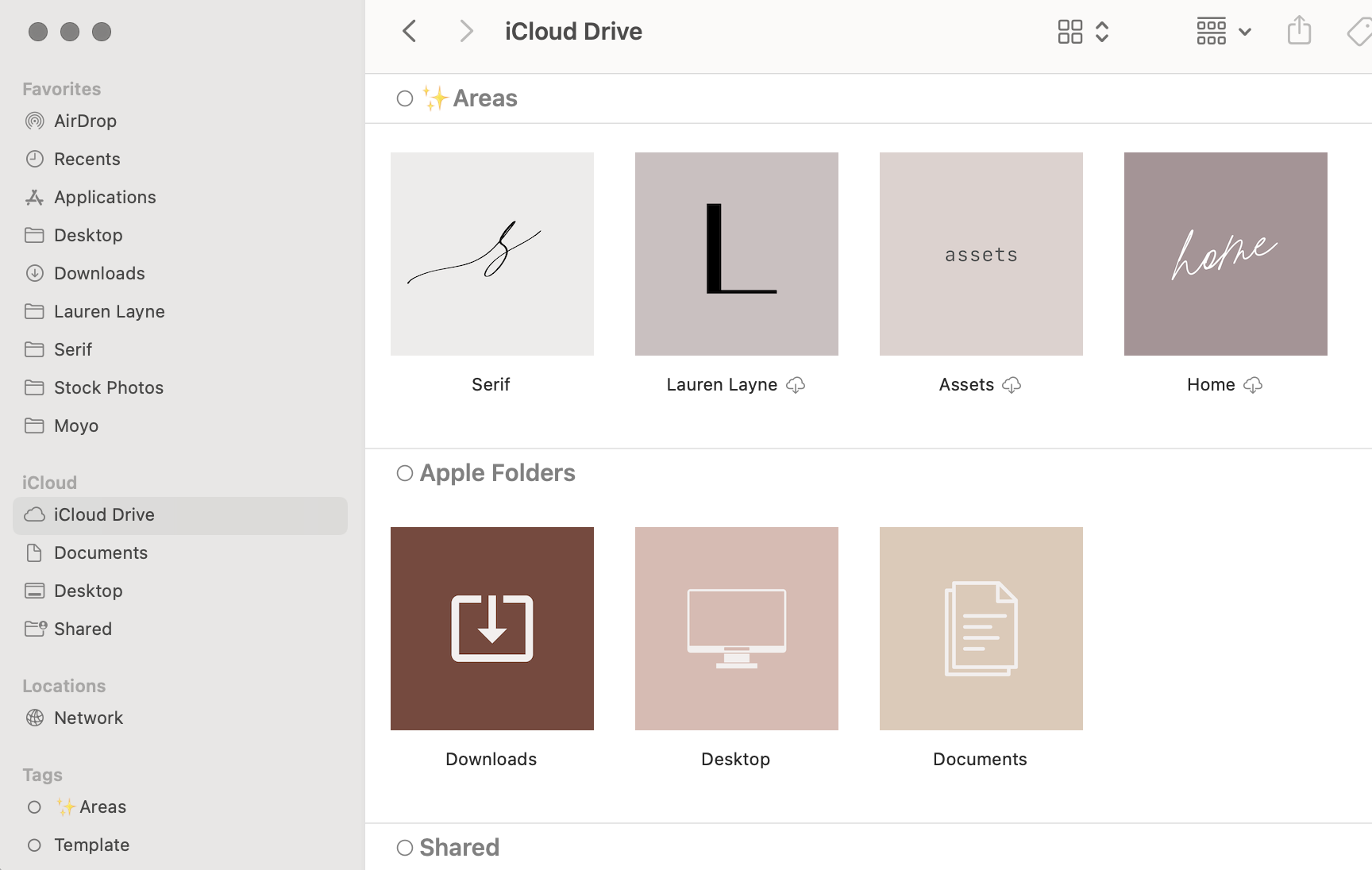 Note how I have custom icons for my top-level folders rather than then default blue folder icon.
Here's how you can create something similar.
Have the images you want to use as the folder icon "substitute" ready to go. I create mine in Canva.
Right click on the folder whose icon you want to update. Select "Get Info."
A window will pop-up, with a blue folder icon in the upper left corner.
There are two ways to update it with your new image:

Drag and drop the .jpg or .png onto the blue folder on the pop-up window
Copy the image you want to use; click the blue folder on the popup window, and then paste
If I've lost you, Apple has a step-by-step tutorial on their Support website with screenshots.
Extra Tip:
To delete/remove the custom icon, simply bring up that same "Get Info" icon, click the custom icon, and hit delete on your keyboard. This took me a long time to figure out. 🙄